Most of our customers get 4-6 sharpenings from every blade.  This dramatically lowers the cost of operating.  Most blades can be mailed to almost anywhere in Alaska for about $25.Keep your box and 'C' clips.  Call me and I will email you a label.  Simply place it on the outside and drop it off a the Post Office.  In a few days your blades will be returned to you – razor sharp, properly re-set and ready to make boards.
Below you will see some interesting blade photos.  A short caption describes the condition of the blade.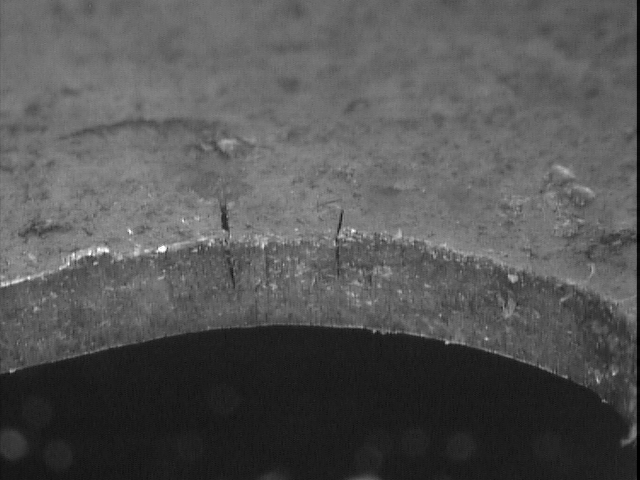 Stress Cracks formed by normal blade running.
Special note:  A convenience charge of 3% will be added to Credit Card charges over $500.00.