Sign up now for the 2019 Denali School of TimberFraming.
Space is limited to 12-15 students.
Tentatively scheduled for the week of June 29- July 3, 2020 this first class on wall framing will cover materials and techniques which will help you complete the first part of a successful Timber Frame project.  
July 6-10, the class will cover Roof Systems.  Rafters, principal rafters, King and Queen posts, etc. 
Mr. James Thomson of Thomson Timber in Scotland, and his son, Craig will again be the main instructors.  
The work will cover as many aspects of a TF Project that we can incorporate into the 4 day Wall Framing class or the 5 day Roof Framing class as possible.
We will cover joint design, layout, timber sizing and preparation.  Making Go/No-Go gauges so that every mortise and every tenon fits perfectly.
Tool selection and usage is a big part of this class.  Professional tools like the Makita power mortiser and framing chisels by Quenton Barr are used in the class and are available.
A list of suggested tools can be found here.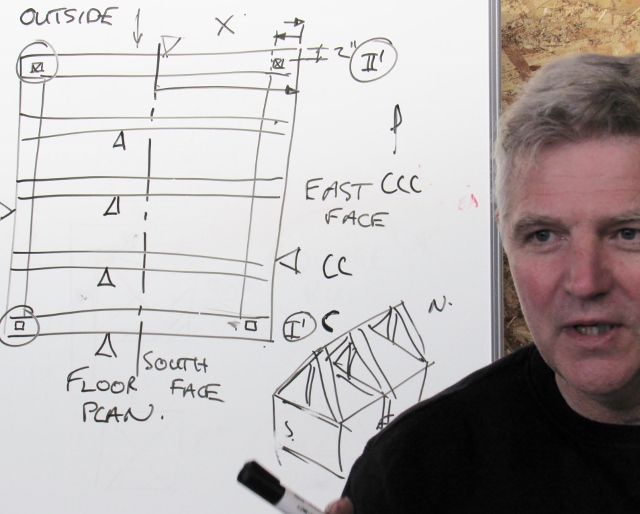 Scaled structural members made of hardwood are be placed on the printout and a model of the structural frame assembled.
We will be using traditional timber frame designs which may be assembled with the Timberlinx connectors.  This gives the advantage of structures which are easily movable and can put up OR moved efficiently.
Cost is $895.00 which includes catered meals.
Call 907.360.2497 for more information.
Parker (sponsor) and Jim Thomson, Instructor.  Craig Thomson, Asst. instructor.  Ben Whitney, Sketchup Class instructor.