Our 2017 timber frame class introduced the use of a number of techniques developed over the years of operating as a successful timber framing business in Scotland.
We always re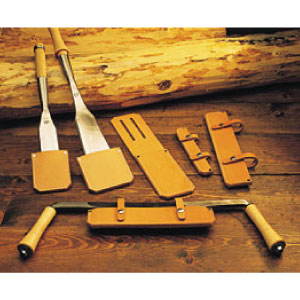 commend the use of standard go/no go gauges as a means of ensuring consistently accurate carpentry throughout the fabrication of our timber frames.
In addition, we also make use of 'Rods' a traditional method of measuring similar framing components used since medieval times.
We also introduce the use of Timberlinx connectors, a mechanical method of jointing heavy timbers as an alternative to conventional carpentry.  There are a number of mechanical jointing options available but in our opinion this is by far the best.  The resulting joints are visually indistinguishable from joints produced using traditional carpentry but requiring less time time, specialist equipment and expertise.
We will be demonstrating their use in selected components in each class project and let participants make their own informed decisions about their merit in modern timber framing.
We will be demonstrating how we use Sketchup 3D design software to visualize designs concepts to both students and our customers in all of our classes